Many Australian shoppers still prefer brick-and-mortar stores over online shops. The chances of the former falling as an obsolete option is slim and definitely would not happen anytime soon. Shoppers go to physical stores not only for the experience of seeing and testing out items before they purchase it, but they also gravitate towards the endless array of visually stimulating retail store window displays that make them want to shop.Some are typical-looking, but there are exceptional stores that never fall short at showcasing their product through awe-inspiring visual merchandising window displays. Having these at the forefront of your shop plays a big role in driving customers in. Increased foot traffic, trending potential, inimitable competitive edge—these are just the benefits that your business can have by simply installing these exceptional retail display stands Australia.
How can you do it? There are many ways to achieve the perfect retail display stand that will captivate the attention of your target audience. Here at Last Minute Displays, we follow these fundamentals in setting up retail display stands in Australia. These key factors might help you in setting up one for your business as well, so read on.

Captivate your target market
To captivate the target market of our clients, we ensure that we take a creative approach to our retail displays. From conceptualisation to implementation, we never miss a chance to play into that creative part and so should you. Experiment and see what works for you, but if you cannot risk experimenting, then you might want to consider working with experts.
Whether you want to focus on visual stimulation or a more mental one, creativity is one thing that can reel audiences closer into your store. Every distance that customers cover just to take a closer look also brings them closer to purchasing your products and services, so be especially keen on finding ways to do this without turning too gimmicky.
As with every design project, retail store window displays and visual merchandising displays should always be planned with intention. We work closely with our clients to understand what they want to achieve with setting up a display.
In the same way, identify the goals that you want to achieve with the retail display—is it to show off your flagship product? Perhaps you need it to drive more foot traffic into your store?
Once these goals are identified we can then begin to think about the best ways to achieve those goals. This fundamental step is important to set us up for the next ones.
Weave interesting narratives
Every business has a story to tell. What's yours? Through your visual merchandising display, you can share these narratives to your audience if done right. For instance, you might wish to promote your Christmas collection of children's apparels. You can turn an otherwise dull display into one that tells an interesting Christmas story.
Weaving these interesting narratives are perhaps the trickiest part in any attempt to create an effective retail store display. We take the challenging part of conveying stories or messages as soon as the customer's eyes fall on the display, else we risk losing their interest. In today's fast-paced world, there is a need to drive that message through minds in an instant.
Embrace your unique brand
One way of captivating an audience in today's highly competitive market is to focus on the side of our client's business that cannot be found elsewhere. We latch on to these unique features, embrace them, and use their full potential to our advantage.
As much as possible, we try to avoid the trap of falling into clichés. But there are also times when design trends are what would work perfectly with the product. When this happens, we still integrate unique elements that will certainly give our retail display stands in Australia a competitive advantage.
At Last Minute Displays, we make sure that we have quality materials that can serve our clients for a long time. These materials can be re-used as long as they are in the perfect condition to be displayed publicly. This way, we do not only help our clients get the best value for their money, but we also make sure that we leave the least possible waste in the process of creating our retail store window displays.
We also partner with suppliers that provide us with quality materials. With this strong network of connections, we are able to turn our concepts into actual designs that work. You could do the same thing for your business and partner with professionals in the retail industry.
There are many benefits to working with retail display professionals. Professionals know the trends in the market and will have the know-how in sourcing the right materials for your display. These professional providers will also be doing most of the heavy lifting, so if you already have a lot on your hands, a little help from your retail store window display providers will never hurt.
Aside from having an expert eye to guide you, providers like Last Minute Displays are committed from start to finish on any visual merchandising projects. For instance, we have developed a robust system that allows us to deliver our clients' desired results on time. With this seamless process in place, we are able to provide smooth and convenient services to businesses that need quality retail displays.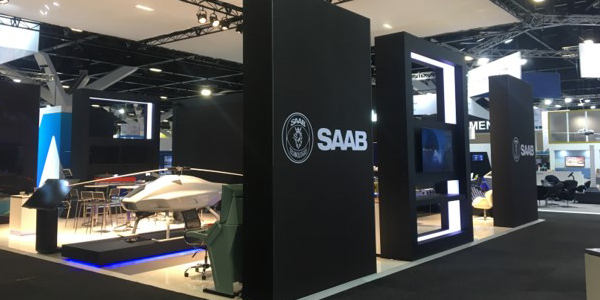 Custom-built stands
As your complete exhibition construction company we have the wide-ranging ability and hard-earned reputation to create something truly unique and purpose-built for your needs. Our in-house team of experts will manage your requirements from the initial brief, through design concepts, tailoring solutions and managing logistics every step of the way. With over 30 years' experience in the dynamic exhibition industry we offer integrity, professionalism and a solid track record for delivering value.

Drive your business further. Contact us today
Quality service from start to finish, awe-inspiring displays, and a strong background in the business—get all these and more when you work with Last Minute Displays. Book an appointment with us and together, we can design and implement a retail store window display that highlights the best features of your business.
To see our latest projects and collaborations, you can check out our gallery. Explore our website and get to know more about Last Minute Displays. From custom-built stands to elaborate retail display stands in Australia, we have got you covered. Get quality service today.
You can get in touch with us +61 433 308 711.