Last Minute Displays Services
If you are looking for reliable exhibition and display services, the team at Last Minute Displays is perfect for the job. At Last Minute Displays, we pride ourselves in providing our clients with high quality trade show stand design, retail store window displays, and similar exhibitions.
The centre of our work at Last Minute Displays is you, our clients. We make sure that the custom exhibition stands that we create for you reflect your brand personality. We do not only make the design sleek and eye-catching; we also make sure that our designs effectively help you tell your story to your customers.
From professional and smart-looking trade show booths to hip and fun window displays, Last Minute Displays has got all your exhibition and display needs covered.
Our Company Promise
From brief to concept design, through to production, logistics, install and dismantle, and storage, Last Minute Displays will ensure the integrity of your display. We utilise the talents of a stable of freelance designers who will be selectively matched to deliver the best outcome based on your particular brief.
Our visual representations, detailed floor plans, and 3-D rendering will enable you to fully comprehend the detail and scale of your proposed exhibit well before production has begun.
Our modern in-house workshop is fully compliant in the production of such materials and methods as wood, metal, acrylic, Octanorm, fabric, and more. Our industry contacts are well established for electrical and specialty lighting, IT and audio visual, graphics and promotional items. Our commitment to total project management results in a smooth implementation from start to finish so that you can focus on the end result.
Why Choose Last Minute Displays?
You want to display or stand designers with a good eye for visuals and detail
While you focus on the quality of your products and services, let the experts over at Last Minute Displays take care of the visuals. Your window display or stand design will be the first ones that will actually engage with your customers – despite the fact that there will not actually be conversation happening at that stage. Once you have garnered their interest at the visuals stage, you can then move on to a more intimate engagement with the help of your sales representatives.
But essentially, it's that first stage, the visuals stage, that kickstarts the whole sale or partnership process. When it comes to visuals, there are a few things at play here: colour psychology, harmony of visual elements, etc. We're the experts in that side of things, so leave that to us!
Our experience allows us to deliver the best results for you
Having worked with many different brands across many different industries, we can say that we know visual merchandising and trade show design like the back of our hands. That tells you two things: that we've memorised the tricks of the trade, and that we have also witnessed firsthand how trends have changed over the years and are very aware of how to make your designs as fresh and modern as they come.
Window Displays
Want to revamp the retail display stands of your Australia stores or branches? At Last Minute Displays, we hold our visual merchandising window displays close to our heart because these play host to such awesome opportunities to really play up our creativity. We understand how much retail display means to any business: the more interesting it is, the more foot traffic you generate into your store.
This is why we really take the time to get to know you and your products or services. We want to know what makes you unique, how you aim to improve the lives of your customer base, what role you want to play in their daily life – and we translate all these into a display that captures your brand in the most accurate way.
We are especially excited when seasons come around. Every time the Spring Racing Carnival, Summer, or Christmas come along, our clients just cannot wait to infuse their store with a festive mood. We match that enthusiasm at Last Minute Displays, making sure you find your brand fully cemented in the "now."
We are proud to construct some amazing window displays for our regular clientele, working with our own designers as well as global design companies responsible for the iconic image of some of the world's most exclusive brands.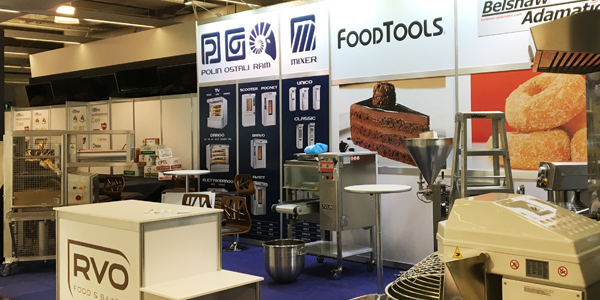 Custom-built stands
Even with how much business and marketing trends are growing, there is still nothing that can beat face-to-face, up close and personal engagement with leads and potential clients at a trade show. Trade shows are about first impressions – and that first impression definitely does not start at the first handshake initiated by your sales representative. In the mind of a potential lead, that impression is built from metres away, as they eye and study your creative trade show displays. It's that attraction to your design that first invites a lead to your area.
Clients who are serious about how they do at trade shows want Australian exhibition services provided by professionals. At Last Minute Displays, our top-tier exhibition and display services are brought to you out of three decades of experience in the dynamic exhibition industry. We offer integrity, professionalism, and a solid track record for delivering value.
As your complete exhibition construction company, we have a wide range of abilities as well as a hard-earned reputation to create something truly unique and purpose-built for your needs. Our in-house team of experts will manage your requirements from the initial brief, through to design concepts, tailoring solutions, and managing logistics every step of the way.

You want the best for your brand
You want to develop a holistic brand that truly brings out the uniqueness of your company. At Last Minute Displays, our exhibition and display services can do just that for you.
Work with us today. Call us at +61 433 308 711 or email us at sales@lastminutedisplays.com.au. You can find us at Unit 5 / 13 Larkin Street, Riverwood NSW 2210.