"I've worked with Tony Pryde on many projects for my clients over the past 25 years. He is undoubtedly true to his word, professional in delivering what he promises and does not stop until it is done. LMD comes with my highest recommendation."
John Brockel, More Than Marketing Pty Ltd
"Tony & Lisa have always been very attentive through each exhibition stand design stage, and have been very accommodating when there were changes needed. The efficiency to have our stand assembled was always timely. We will be happy to continue with LMD for the next exhibition."
 ESKO Au
"Tony will go above and beyond to work with us from the initial concepts stage to the complete build of a tradeshow stand. He offers his experience and provides ideas that he knows will work best. Tony has an incredible work ethic, he has a great personality that allows you to have complete confidence in him and the team when working together. During the entire process the communication between us is clear and we never have to worry about a thing. The end results are always impressive, and we love that every Last Minute Displays tradeshow stand make us look good."
Ricky Richards
"We have worked with LMD for a number of years and we are very pleased with their work. They consistently get things done on time; on budget. LMD work well with the customer in all areas including those 'last minute' changes… We highly recommend Tony and his team."
 RVO Enterprises Pty Ltd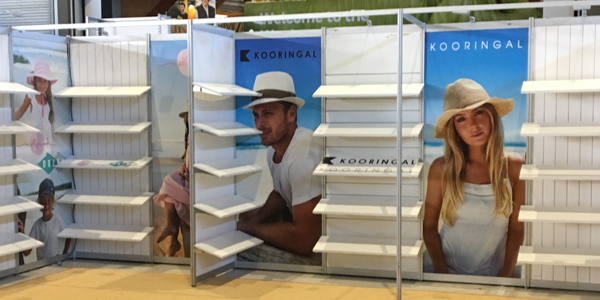 Custom-built stands
As your complete exhibition construction company we have the wide-ranging ability and hard-earned reputation to create something truly unique and purpose-built for your needs. Our in-house team of experts will manage your requirements from the initial brief, through design concepts, tailoring solutions and managing logistics every step of the way. With over 30 years' experience in the dynamic exhibition industry we offer integrity, professionalism and a solid track record for delivering value.